Our Story
Established in 1982, a forward-thinking group of people chaired by Henry Campbell made connections with Gleaners Food Bank in Indianapolis and Dare To Care Food Bank in Louisville. With a borrowed pick-up truck, they began a simple operation serving seven nonprofit agencies in Evansville, IN.
In 1983, the warehouse on Virginia Street was purchased and that year 150,158 pounds of food was disbursed to a growing number of member agencies. Today we distribute more than 9 million pounds of food each year to over 250 feeding programs in 33 counties.
A twelve-member Board of Directors oversees this growing operation and vital charity.
Tri-State Food Bank Mission Statement
To improve the quality of life for our community's food insecure families and children by providing adequate food and nutrition through our network of local charities and organizations feeding the hungry.
Our Service Area
Tri-State Food Bank is proud to partner with: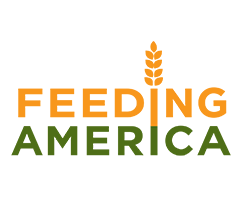 Tri-State Food Bank is also an accredited member of the Better Business Bureau.